Installing Pinyinput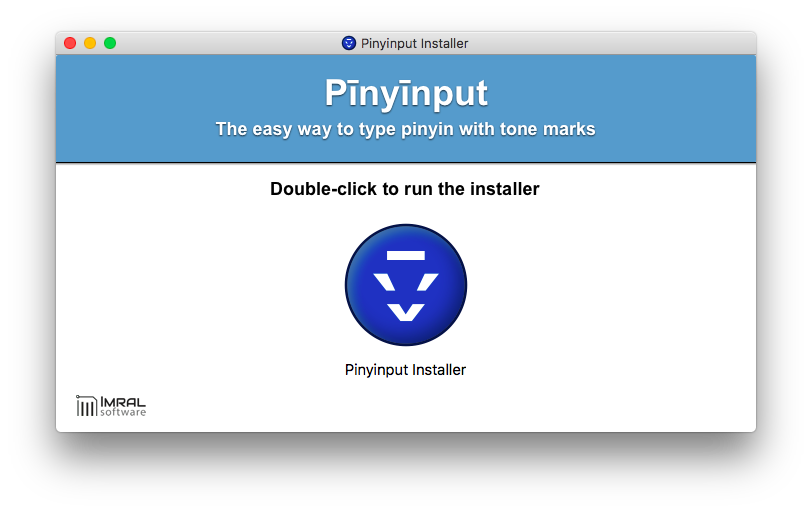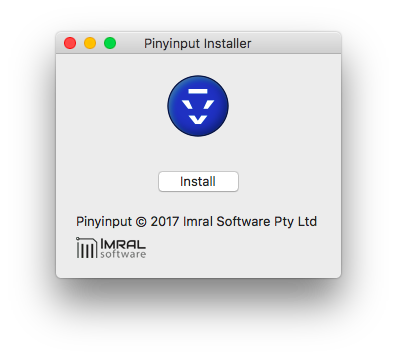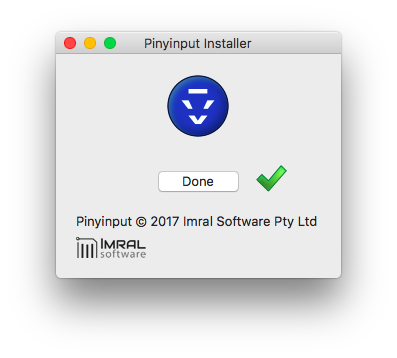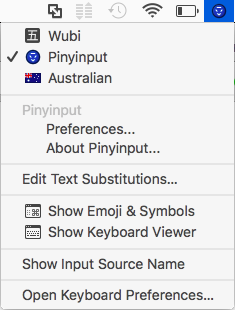 Registering Pinyinput
After purchasing Pinyinput, you will be sent a licence file via email.
You need to register your copy of Pinyinput with this licence before you can use it.
You can do this by selecting 'Pinyinput' as the current Input Source and then choosing 'Register...' from the Pinyinput menu.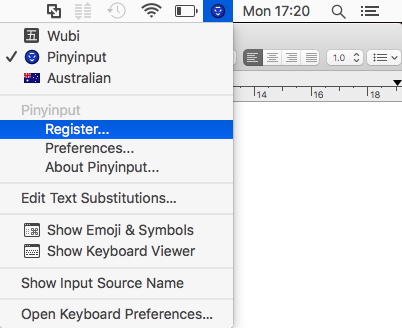 From the registration dialog browse to the location of your licence file, and then click 'Register'.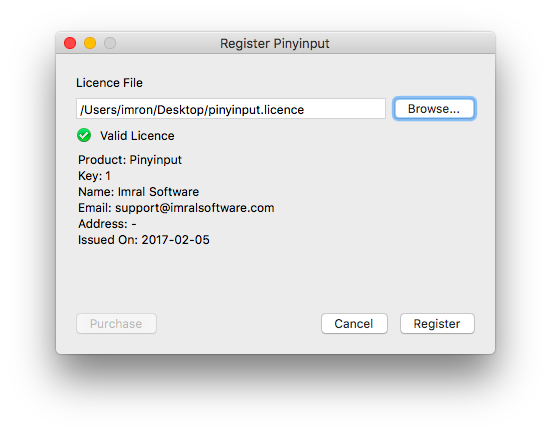 Click 'Close' to complete registration. You can now delete your licence file (Pinyinput keeps an internal copy).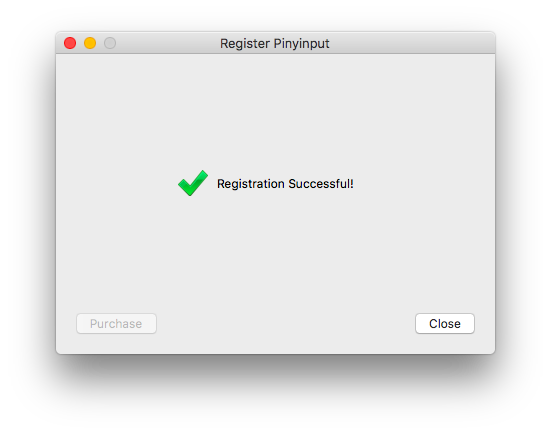 Using Pinyinput
Once Pinyinput is installed and registered, you can use it in any application by selecting Pinyinput from the Input Source menu: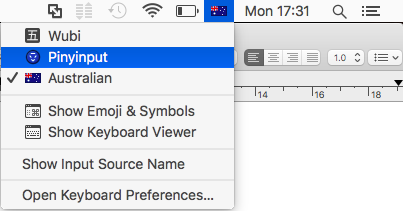 And then typing pinyin with tone numbers. Pinyinput will automatically convert these to the correct tones.
For example, typing zhe4 ge shu1ru4fa3 hen3 bang4 will give you the following output:

Copyright © Imron Alston 2006-2023